There were many possible contenders as title for this post. for example all of the following crossed my mind:
"Perhaps I was a little too enthusiastic"
"Perhaps I should felt a swatch next time"
"oh my god it SHRANK!!!!!"
But they all convey a certain sense of distress or panic that I am not actually feeling. This was not what I was expecting, in more ways than one. This is not what I expected the end result to be and I most certainly would not have expected to be so happy about it, should I have had even the faintest inkling of what was to come. Life, it seems, is full of little surprises. In short I finished and felted the French Market Bag and it is now blocking.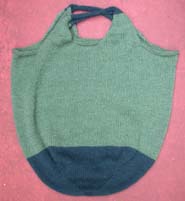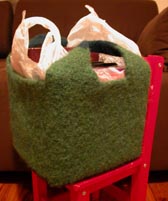 And I could leave this post at that. But the thing is that I think everyone really needs to get a bit of perspective here. First of all the felted bag is pretty much 9 inches cubed, if you need to then get out your measuring tape. Have you got a good sense of how big it is now? If so, then you are ready to see this: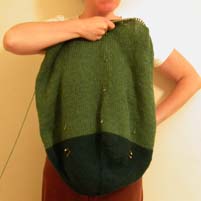 ….and this….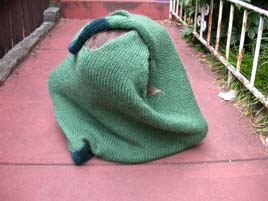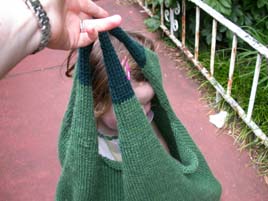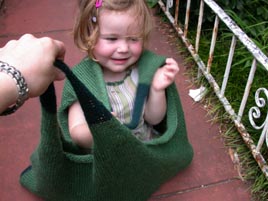 When wool shrinks that much it makes really STRONG fabric. It's now half the size it started off and about 3/4 of the size I expected it to be, but my fears of it not being strong enough to support a load of goodies appropriate to it's size have been well and truly alleviated.