Belinda has taken me by surprise, sending this parcel for the impending arrival. And she has taken my breathe away with the cuteness of it's contents: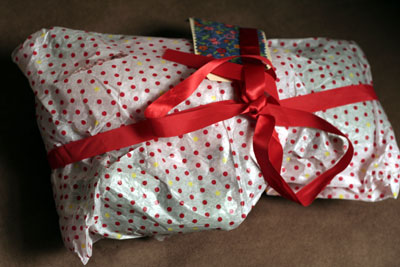 I had every intention of waiting until the baby came to open it, but pregnancy brain being what it is I didn't actually think to hide it from Isabelle in the meantime. As you can imagine, once the parcel was noticed there was no letting up until it was open. How sweet is this bonnet?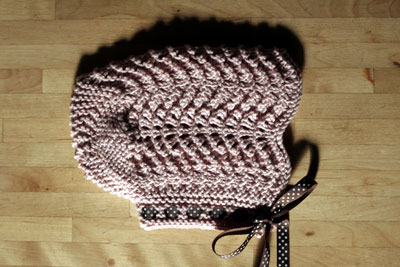 I can't wait to see it on the baby. And as for Isabelle, she is absolutely smitten with Clara here.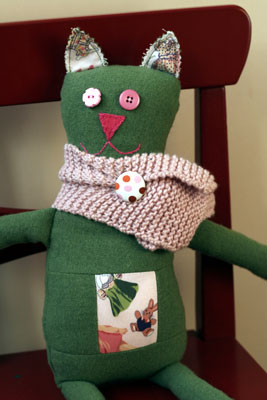 It's almost enough to inspire me to start making softies. Almost. But I don't think I am brave enough with such high standards to live up to! Thankyou so much Belinda, we could not be more delighted.