I have made some new stitch markers.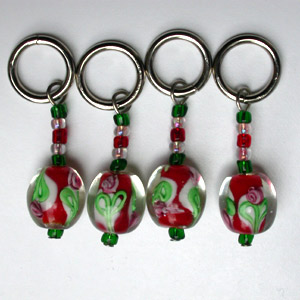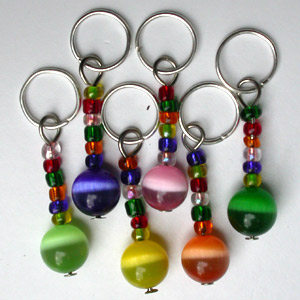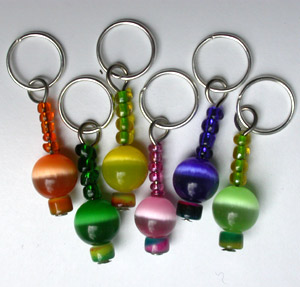 Last time I posted my stitch markers a few of you asked if I was planning to sell them. I don't think I really want to produce enough markers to make a business of it, but I am clearly producing WAY more markers than I need myself. So I have been thinking about this question a bit. I have also been thinking about mitered squares, a lot. I want to make a blanket in shades of pinks and purples but the range of yarns available in Australia is limited, subsequently limiting the colours available too.
I am wondering how many of you would be interested in trading yarn for stitch markers? Some of the markers are more expensive to make than others, some are in larger or smaller sets so I haven't worked out the details yet but I am thinking that roughly I would want one skein each of two different colours for a set. If I went ahead with this plan I would post a page with the markers currently available for trade, a "colour card" of the colour range I am thinking of and gauge guidelines. Would you be interested?