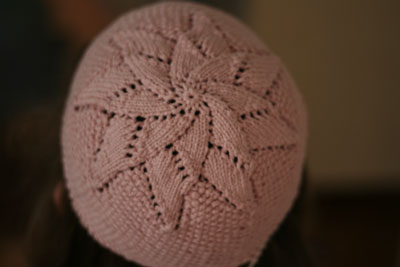 So it seems that Yvonne's Double Flower Cloth makes a pretty good hat. There are some problems though. Not least of which is the size of the thing, or the fact that I ran out of yarn well before managing to make it long enough to stay on the head that it is evidently going to fit best.
The question now is whether to rip it and make a baby size hat with the yarn I have or order another ball so I can finish this one and then make a baby sized hat. I guess there is also the small issue of how exactly to get it to fit a baby sized head. I may need to cut back to one flower on the crown.
You may notice that the above photo lacks something in the focus department. That was because the damn model would not stand still in the dim early morning light. Admittedly upping the ISO might have helped but I wasn't properly awake yet. These were the photos Isabelle really wanted me to take.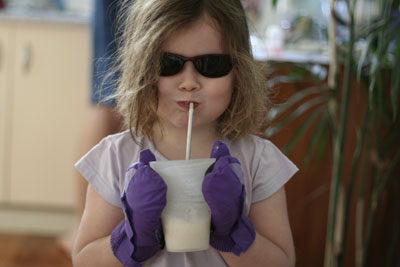 Serious bed hair, snow mittens, sunnies and her breakfast smoothy.