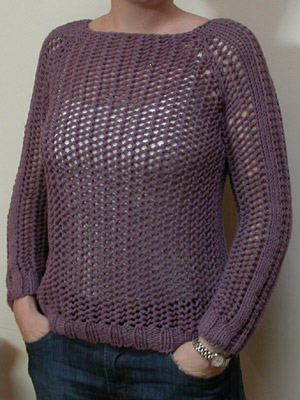 Pattern: Carla - Rowan "It's A Tape Thing"
Yarn: Rowan Cotton Tape in colourway "Hazy"
Needles: 8 & 9mm Crystal Palace Bamboo Circulars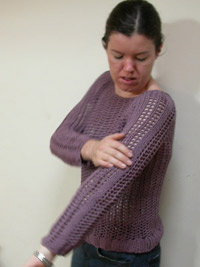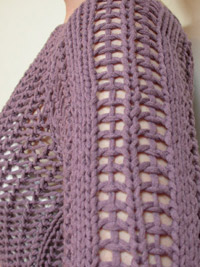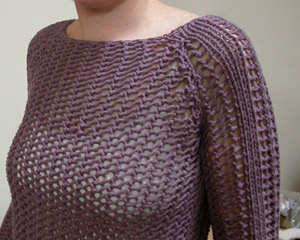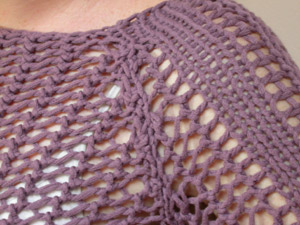 The seaming was as painful as I expected it to be, and it's not perfect, but I was reasonably happy in the end. It didn't help that knitting combined style causes weird selvages. I need to try and sort this out before kniting anything else flat - like the hood of Isabelle's poncho.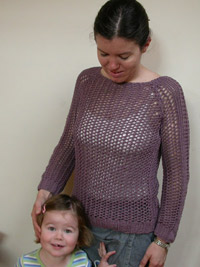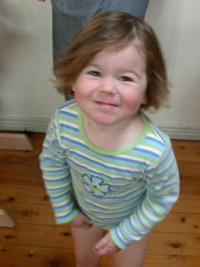 Isabelle hates being on this side of the camera as much as I do - unless you try pointing it at someone else that is.