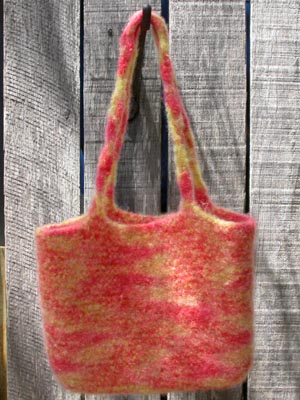 Pattern: Bella Bag
Yarn: Hawthorn Cottage 5 Ply in colour #15
Needles: 6.5mm/40cm Crystal Palace bamboo circular
Bella (and swatch) consumed 65g of my 100g hank. I think I am going to try to squeeze another, smaller, bag out of what is left. I am really very happy with how Bella turned out, although I wish I had twisted the handles a lot more. I was going to give her to Isabelle as soon as she was done, but now I am thinking my own little belle may need to wait until Christmas to see her Bella.