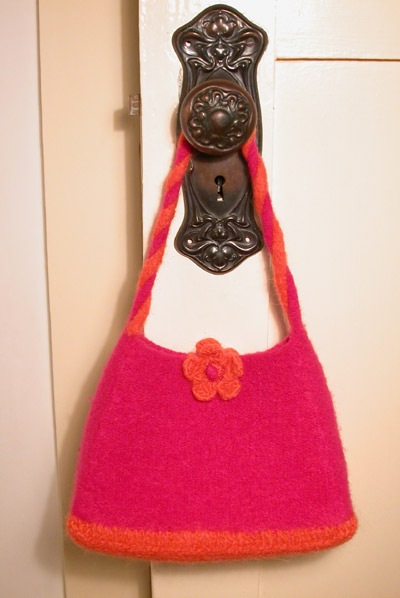 Pattern: Sophie Bag
Yarn: Cascade 220, colour 7801 (hot pink) and Lambs Pride Worsted in "Orange You Glad"
Needles: US 11 Boye Needlemaster interchangeable needle, 6.5mm Tulip Bamboo DPNs
Sophie is done. The blocking worked well and she held her shape nicely once the plastic chopping board I used to shape her was removed.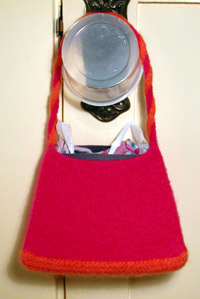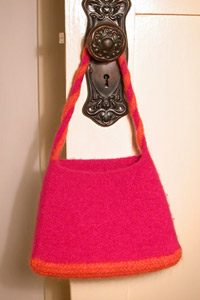 The clasps turned out to be very easy to apply, I was able to force the prongs through the fabric without needing to cut holes and they folded down neatly. Attaching the flowers was a little more tricky than just pinning them down, as the clasp was slightly larger than the flower centers, but it worked out in the end.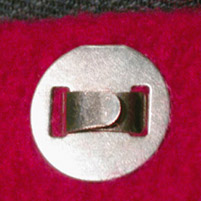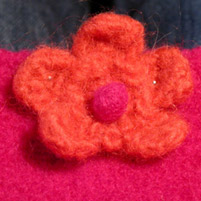 It wasn't until I started the second side that I realised it was better to sew the flower down first and then do a second round of stitches to add the beads. I think it looks slightly better than the first, but it might be partly due to this flower also being slightly better. I don't know if anyone will ever notice the beads as they are so tiny, but they make me happy.