A few photos from yesterday.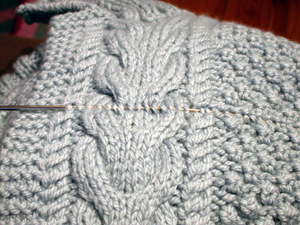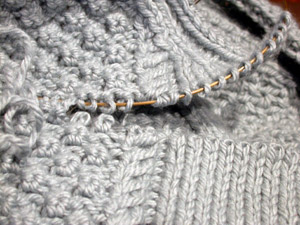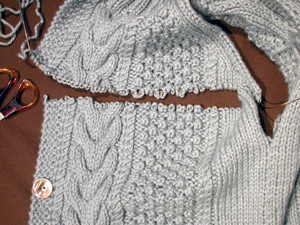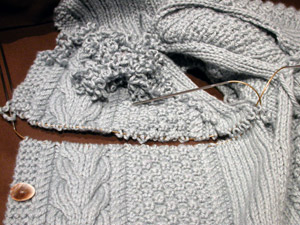 You will notice the photos stop mid process. That would be because I never did manage to complete the next step. About 5 hours after this last photo I gave up trying to sew the pieces back together and detached the whole upper piece of the left front. I then frogged it, wound it, wet it, microwaved it, re-knit it and finally re-seamed it. This morning I attached the last two buttons and put it straight on.
One of the things I hated about sewing my own clothes is that I would always be so sick of the garment by the end of the sewing that I couldn't bear to wear it. If anything I have ever made deserves to be hidden at the back of the closet for years, this sweater is it. But you know what? I love it. LOVE IT. It's too warm for our weather but I will probably wear it anyway because it's gorgeous. I will post some photos as soon as I manage to take some that do it justice.
Tonight I have been working on Isabelle's quilt, I would show you some photos but the light is just too crappy.