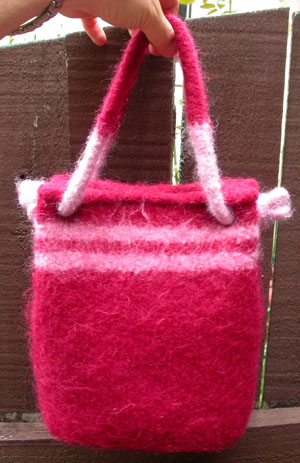 Pattern: Booga Bag
Yarn: Brown Sheep Company Lamb's Pride Worsted. MC: Rasberry, Contrast: Victorian Pink
Needles: 6.5mm/60cm Crystal Palace bamboo circular, 6.5mm Tulip bamboo DPNs
After much assistance from Robyn and a hairdryer my second Booga Bag is done. I really like this pattern, so quick and easy and such a lovely result. I was planning to finally make one for myself out of the remaining Lambs Pride, but now I am thinking I will wait until I can get my hands on some Kureyon and use my Lambs Pride to make a Market Bag for my knitting.
Here's one more photo for good measure.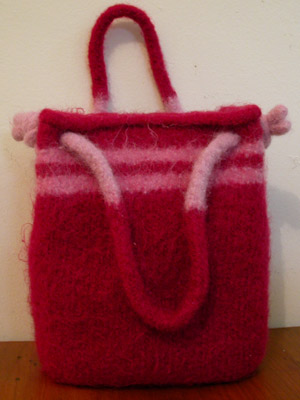 Comments Off