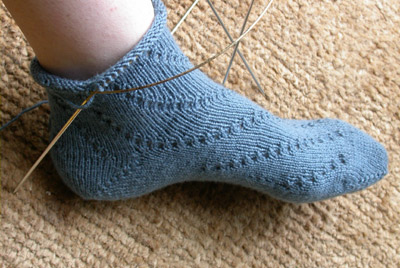 Thank you all so much for your suggestions. I did rip it out, rather gleefully I might add. And as I did so I wondered why I always find it so hard to decide to rip when I have such fun doing the actual ripping and really don't mind re-knitting at all once I am doing it?
The second attempt is much better. It's a better length. I wrapped an extra pair of stitches which I think has improved the fit in the ankle. And I did a far better job of closing the holes when joining back into the round.
I am totally in love with this toe up on circulars business.