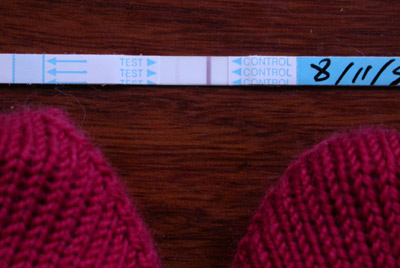 I spent today knitting like a crazy person. The two lines you see above appeared this morning, so I rushed off for an early beta with my GP who, unlike IVF clinics, take ALL DAY to get blood test results. Two lines turned very rapidly into two socks. I had just pulled the card out of my camera after taking these photos when they finally called to say that I am officially pregnant. It may not last, heck, it may not even last until my period is due (on the weekend), but it is closer than we have been in nearly two years of trying. And that is something. Quite something.
The question is what will I knit while waiting for Thursday's follow up result? Because you know it's all about the knitting…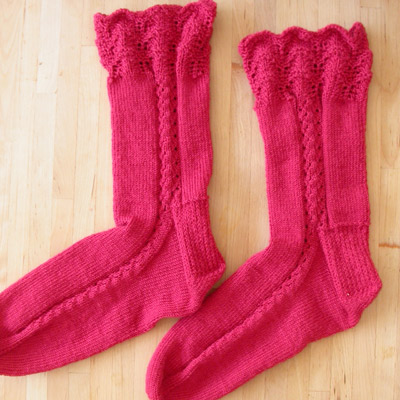 Pattern: Spearfish Socks
Yarn: Grignasco Bambi Merino Extrafine, shade #680
Needles: 2.75mm Pony Rosewood DPNS, 3.25mm Bamboo DPNs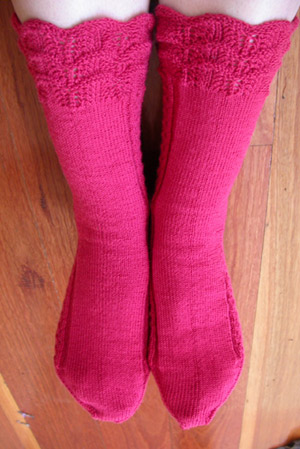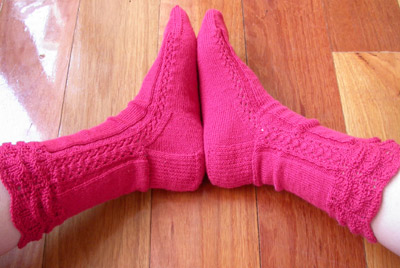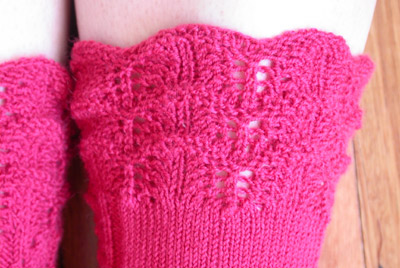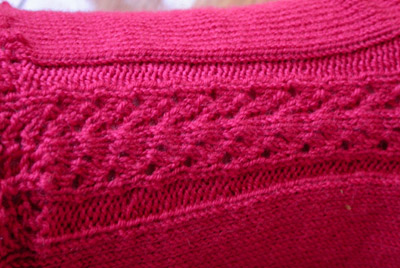 One question I do have for the experienced sock knitters amongst you. How enthusiastically should I weave the ends? I have woven them in for now but haven't clipped of the excess in case I ought to do some more weaving first. This is superwash wool so the ends won't felt into place.